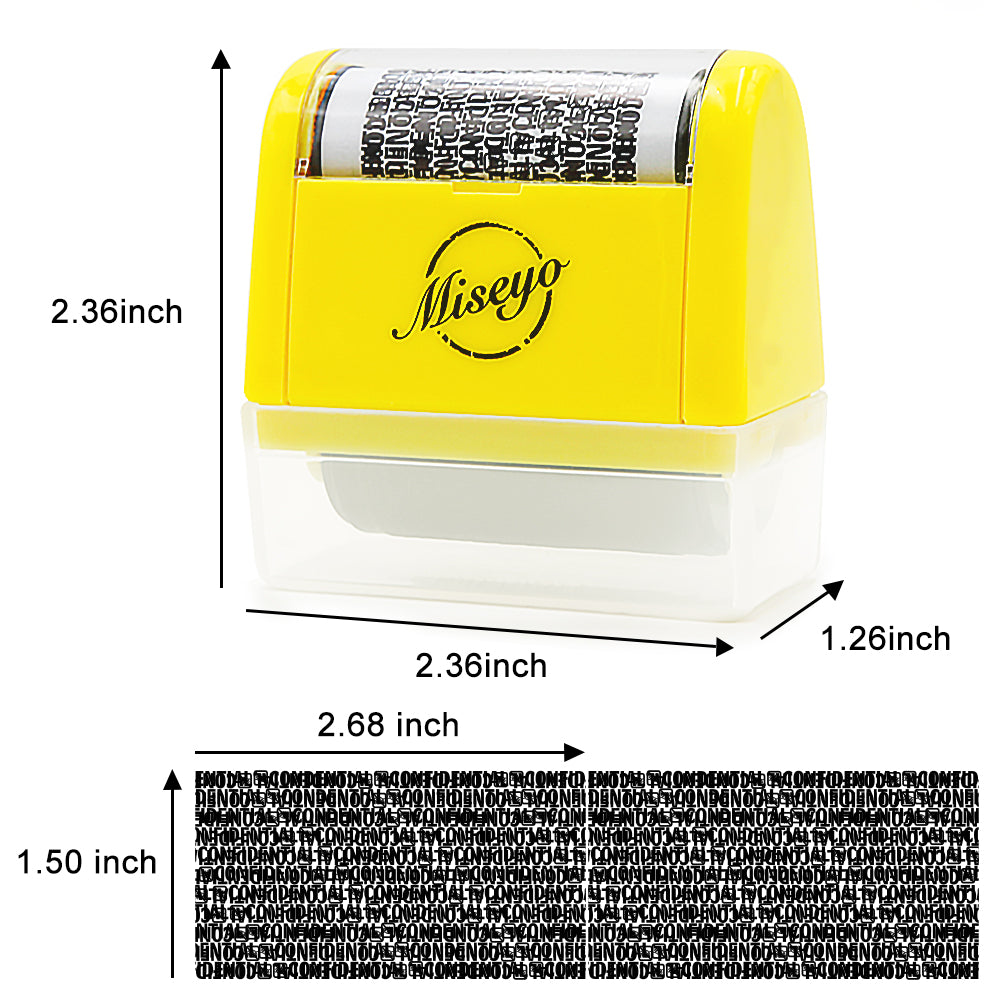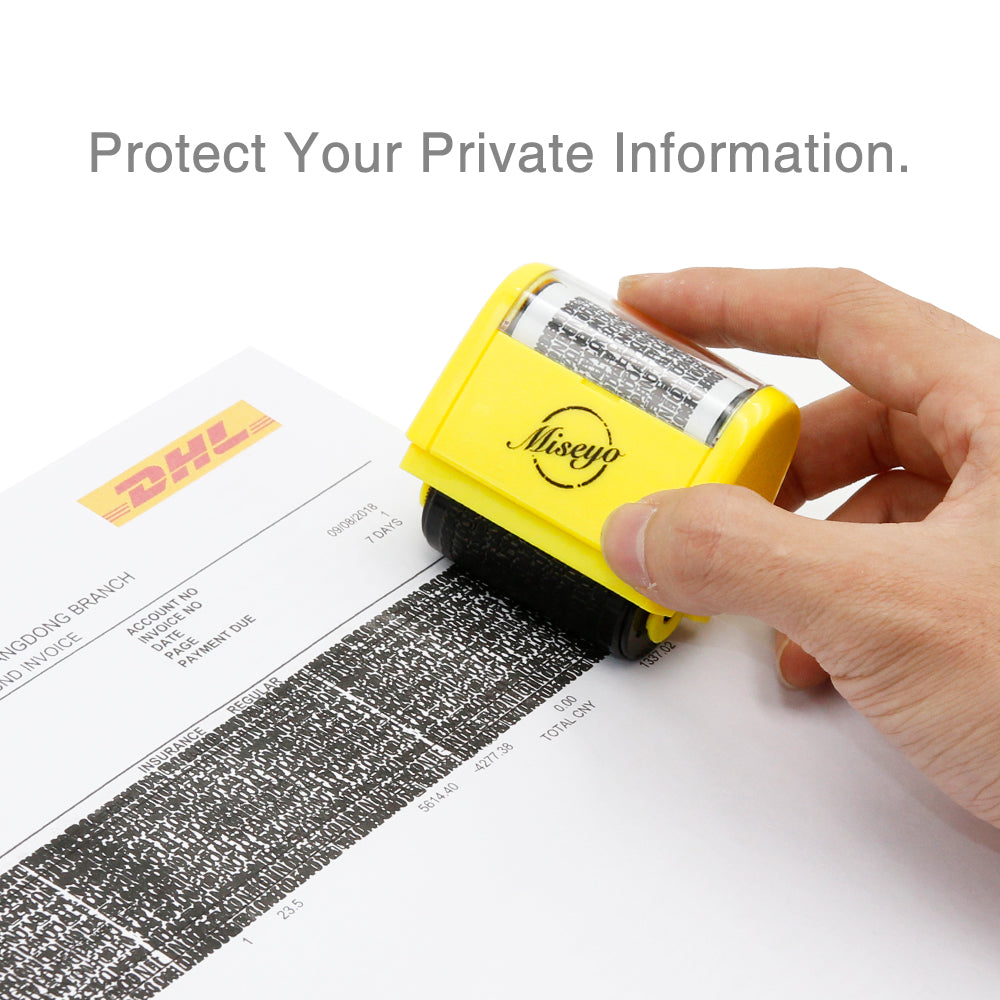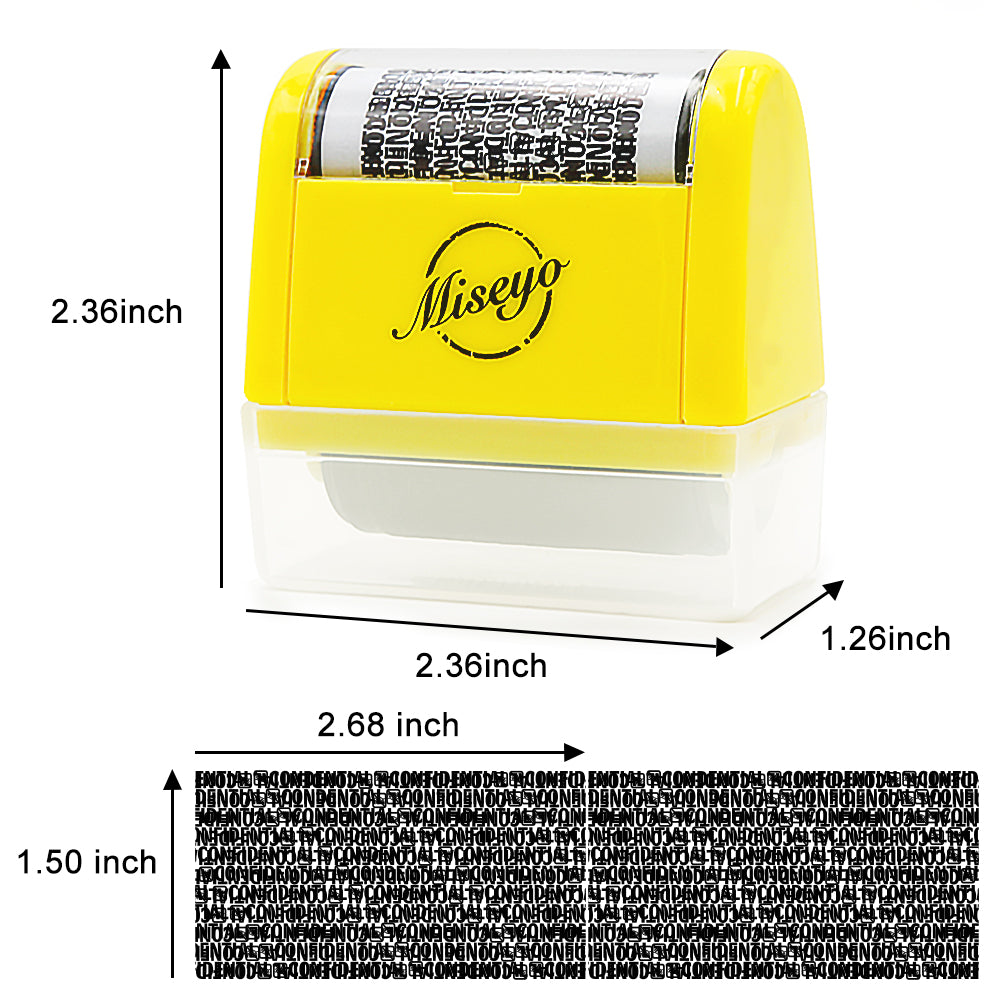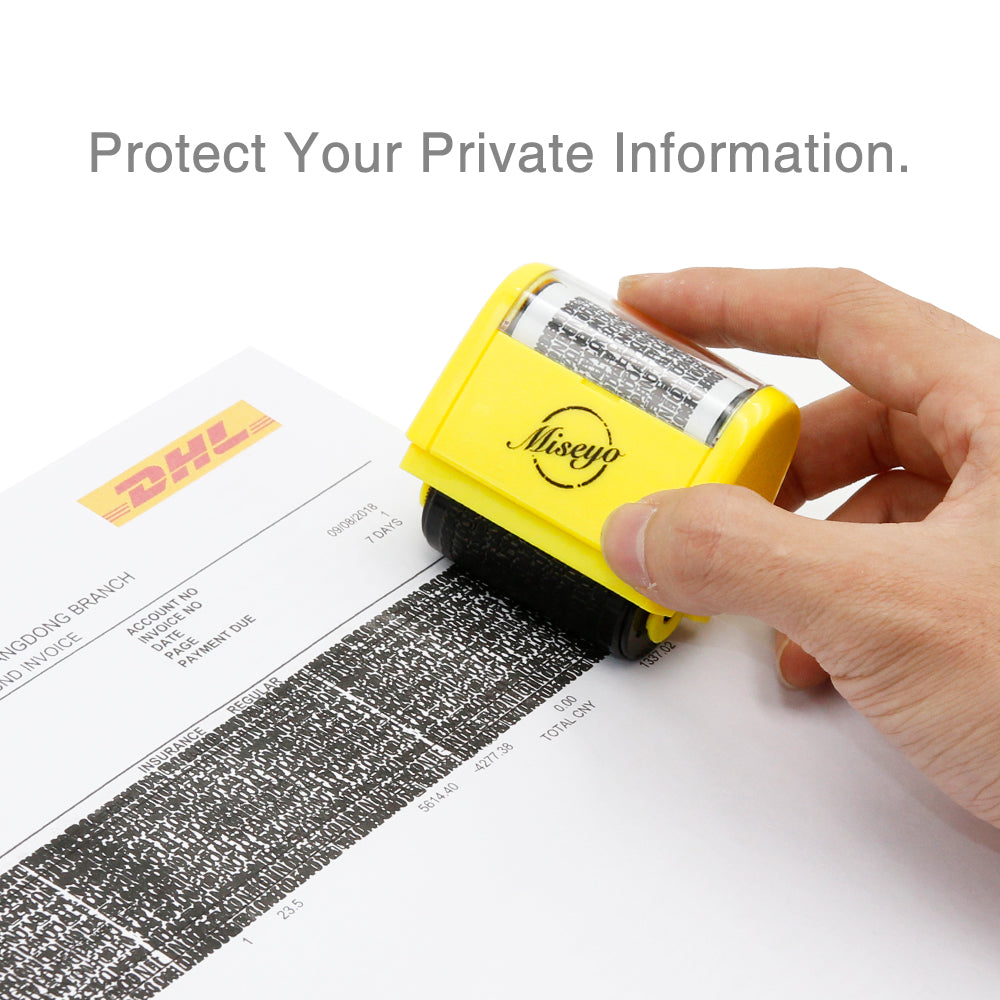 Miseyo
Miseyo Wide Identity Theft Protection Roller Stamp - Yellow (3 Refill Ink Included)
Great Alternative to A Shredder: Paper can be recycled after using roller stamp, no need for a shredder.

Wide Coverage and Adjustable Length: The 1.5 inches wide roller is perfect for covering large swaths of private information in a quick and clean way.

Good Time Saver: Ink quickly dries. Stamp works well on all regular paper, envelopes and package addresses. One swipe and the info is covered, no need to go for a shredder.

Unique design for Privacy Protection: Unique designed patent pattern combined with the formulated ink works on most papers and will mask out your private information.

Unlimited Re-Inking: Total length of stamp coverage can reach 100 meters. Ink can be refilled in the stamp side when ink runs out.