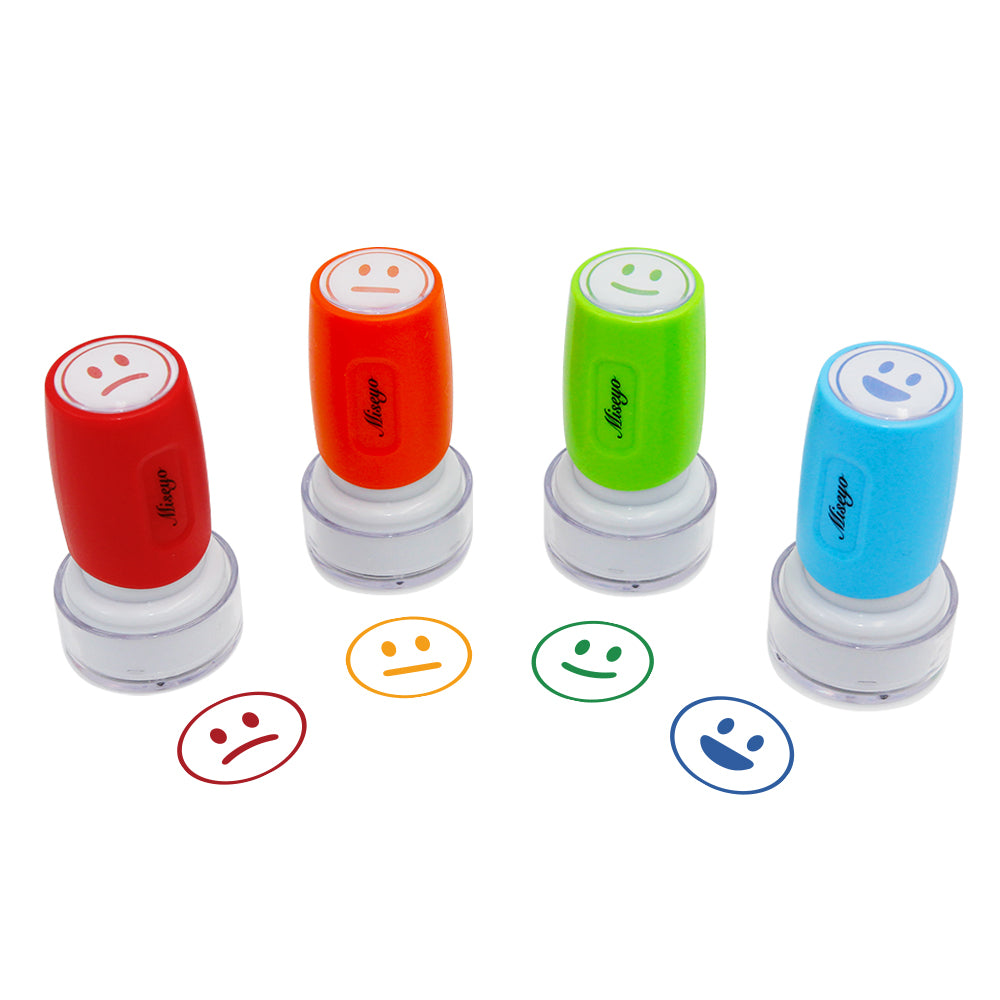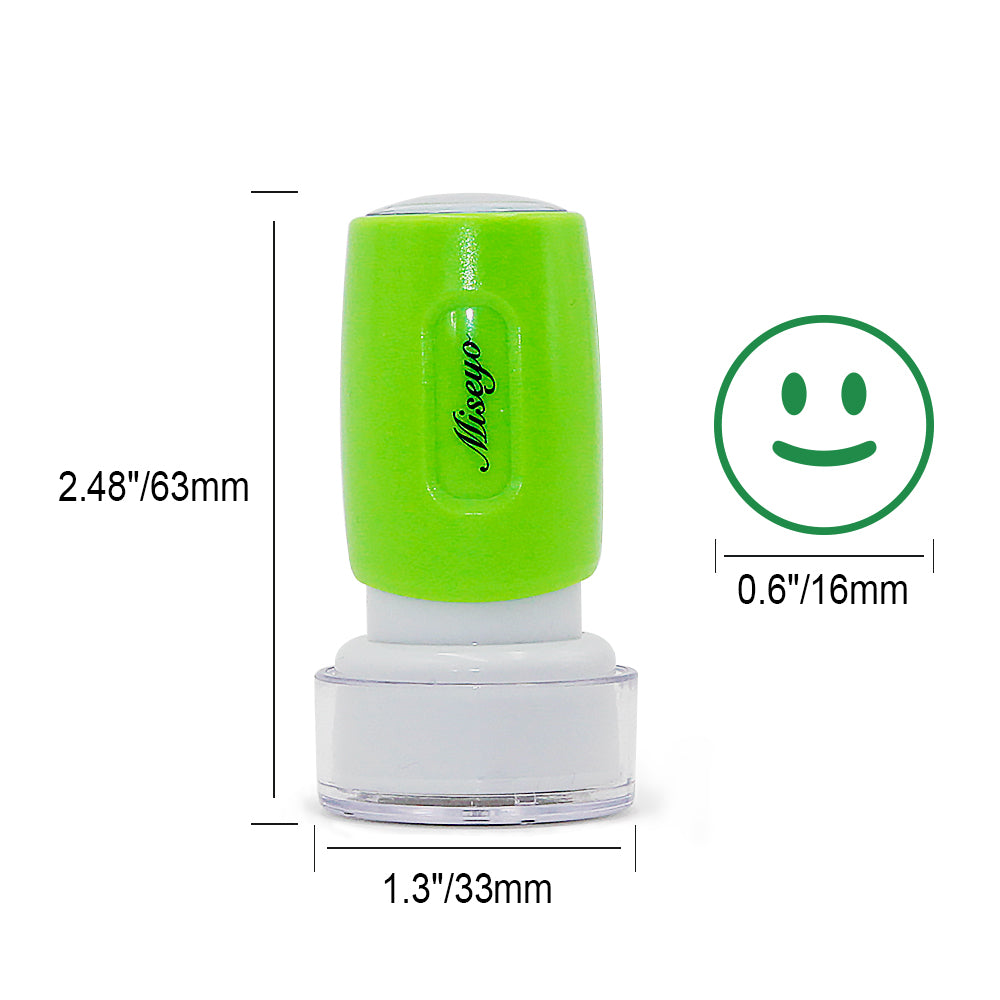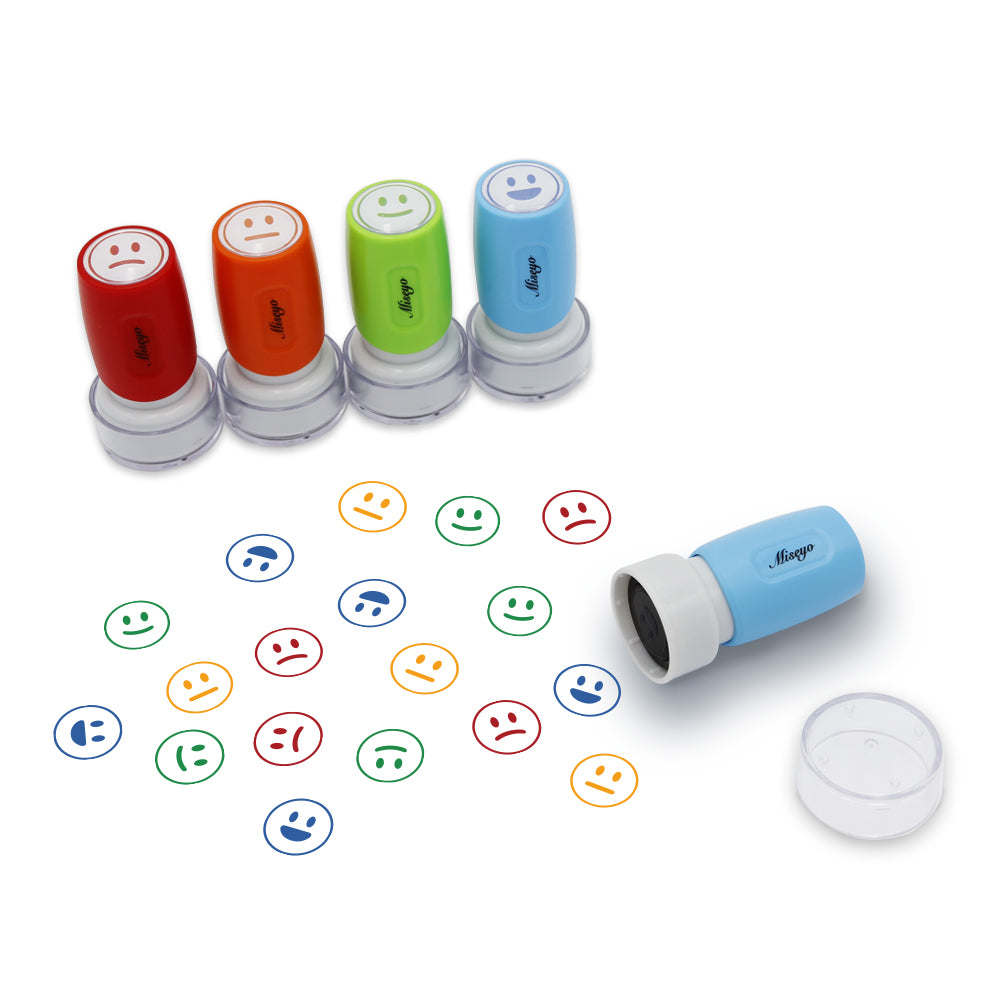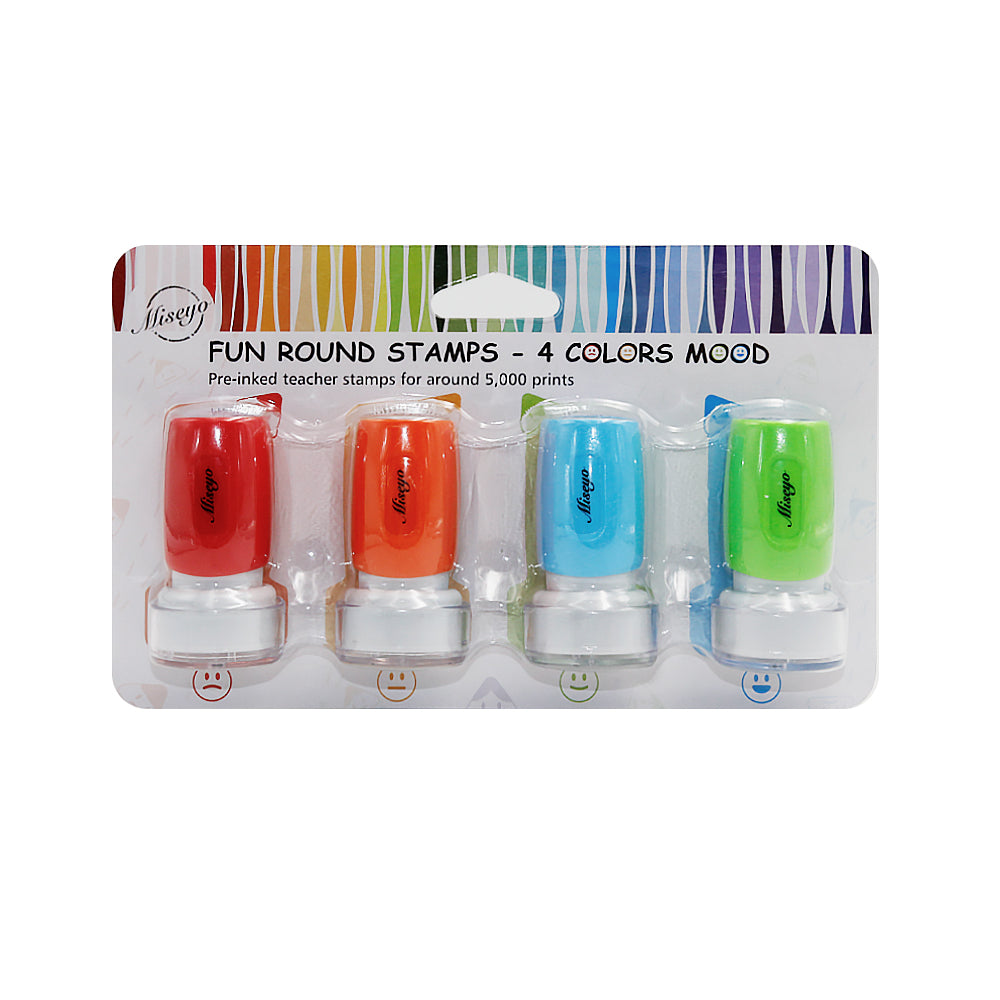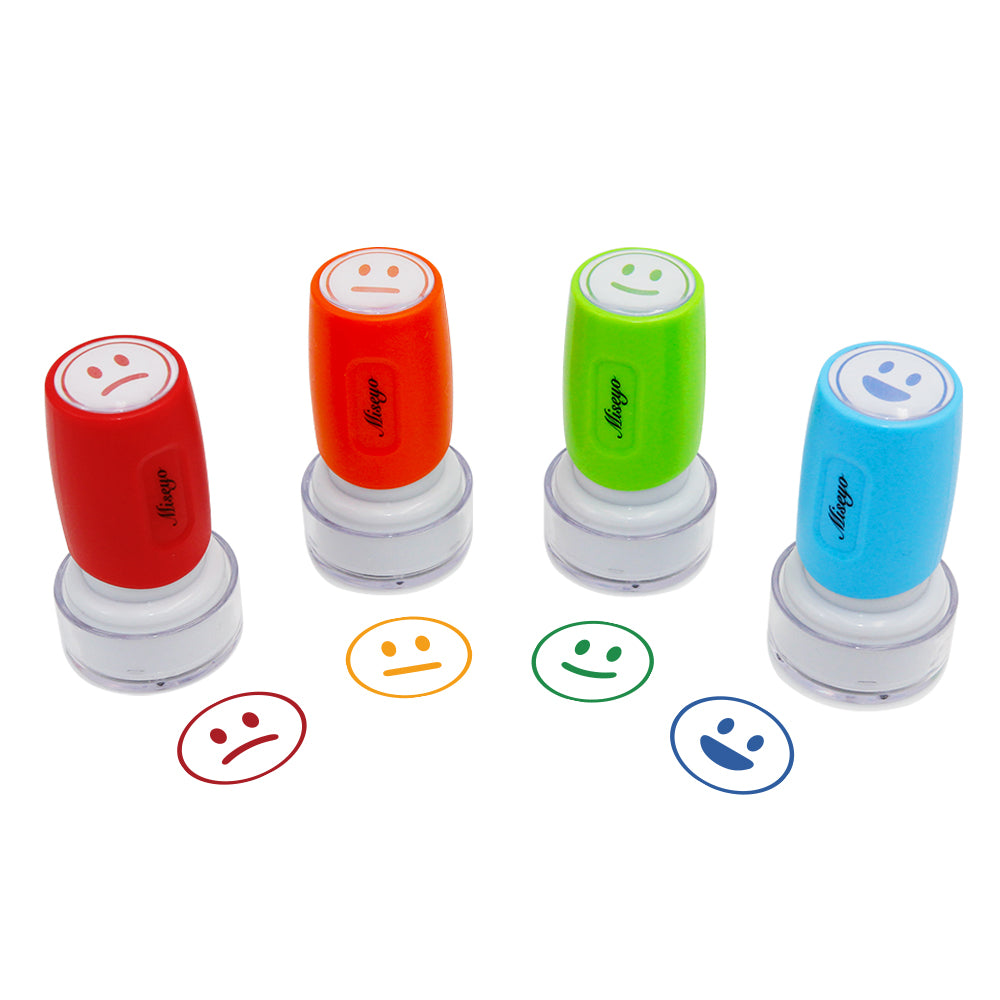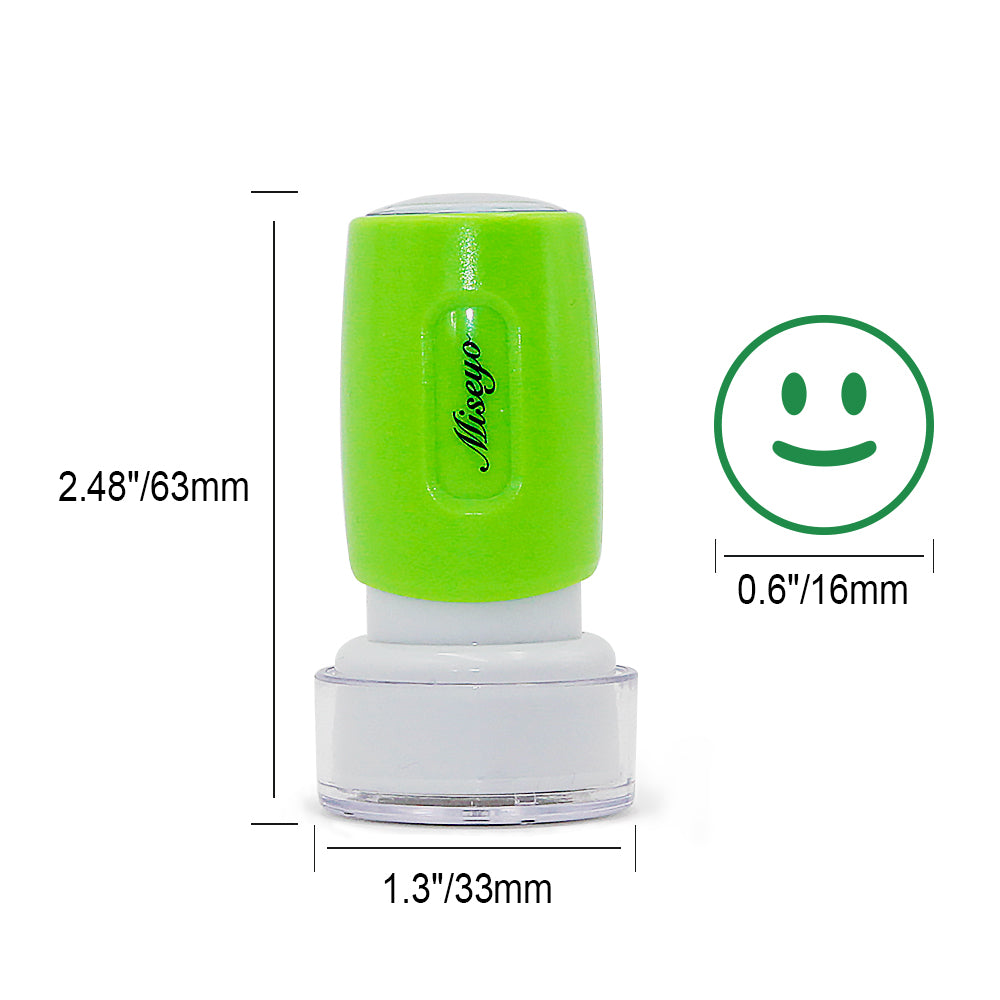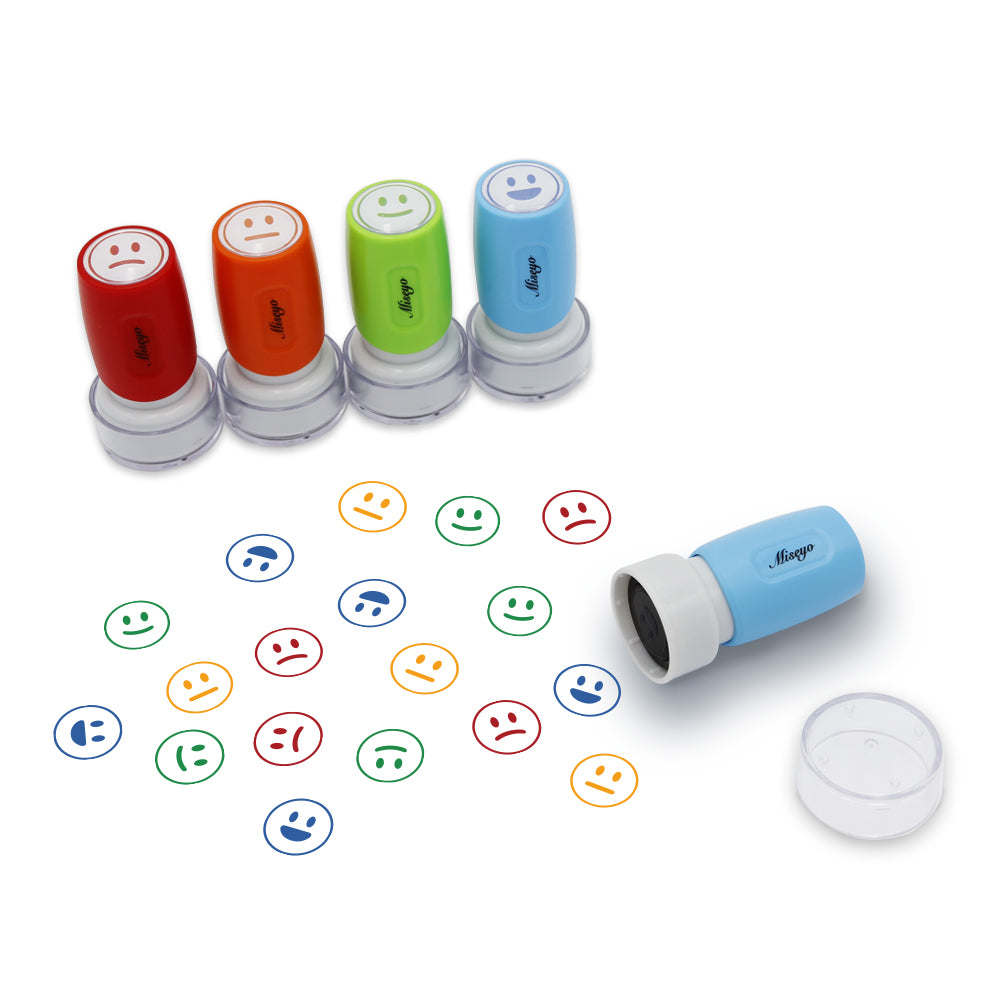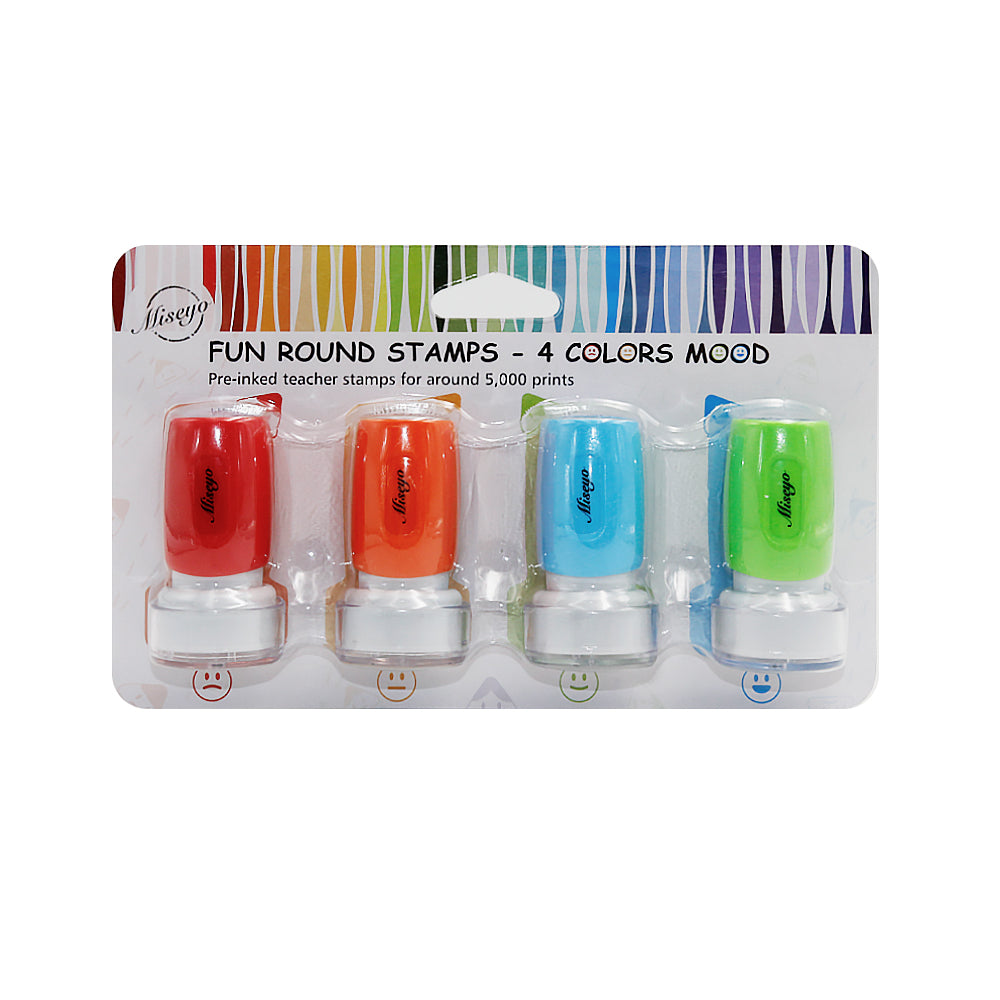 Miseyo
Miseyo Pre-Ink Teacher Stamp Set - 4 Color Mood Expressions
Ideal for teachers rewarding pupils work : The colored smiley stamps symbolizing 4 distinct emotions allow the child to immediately understand the feelings of the teacher about the work he has produced and make it possible to quickly and playfully note young schoolchildren.

I Feel Stamp : 4 funny small round Pre-inked smiley face stamps work wonderfully in the teacher's classroom, in art projects, on scrapbooking pages, on cards, or perhaps on an inner-office memo or two.

Attractive and Durable : The teacher stamp set is capable fof providing thousands of clear impressions and as the stamp can easily be reinked.

Plastic cap makes it safe to carry in purse or pocket.Retractable frame keeps stamp surface away from desktop until ready to use.

Impression Area : 5/8" diameter.