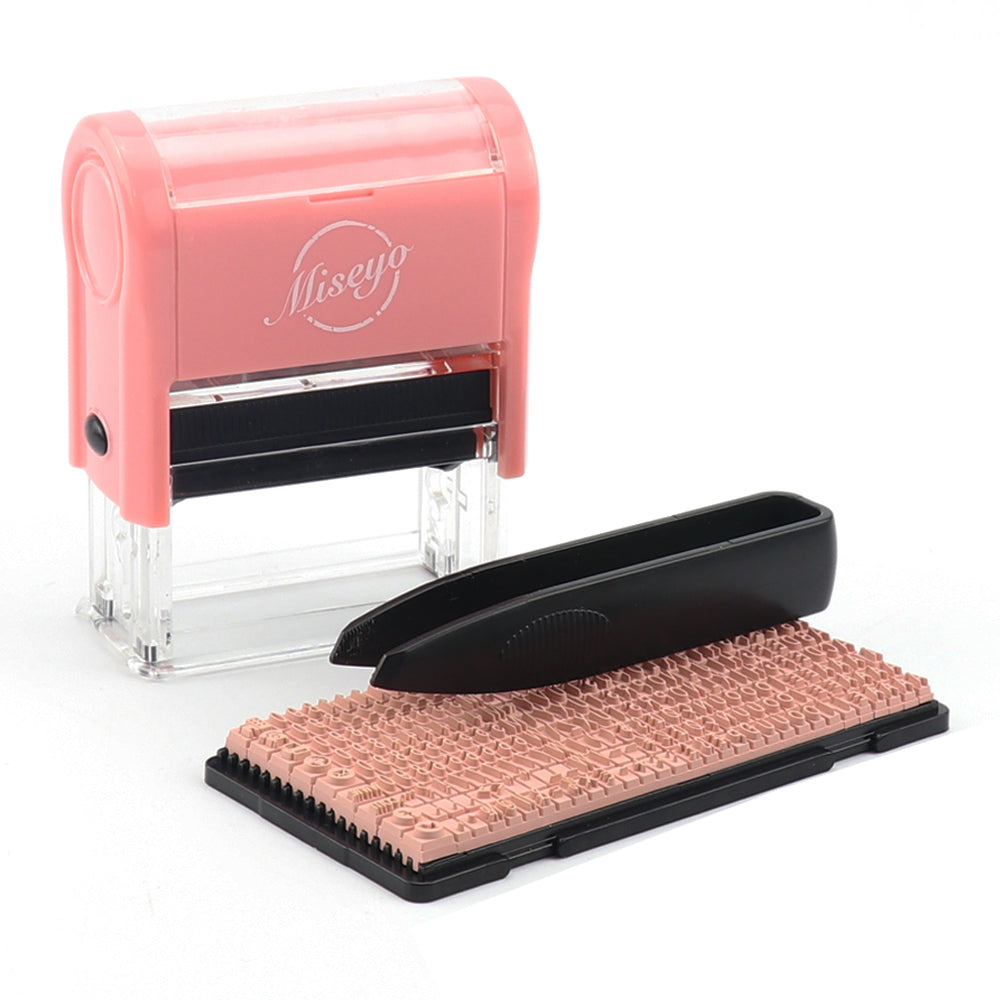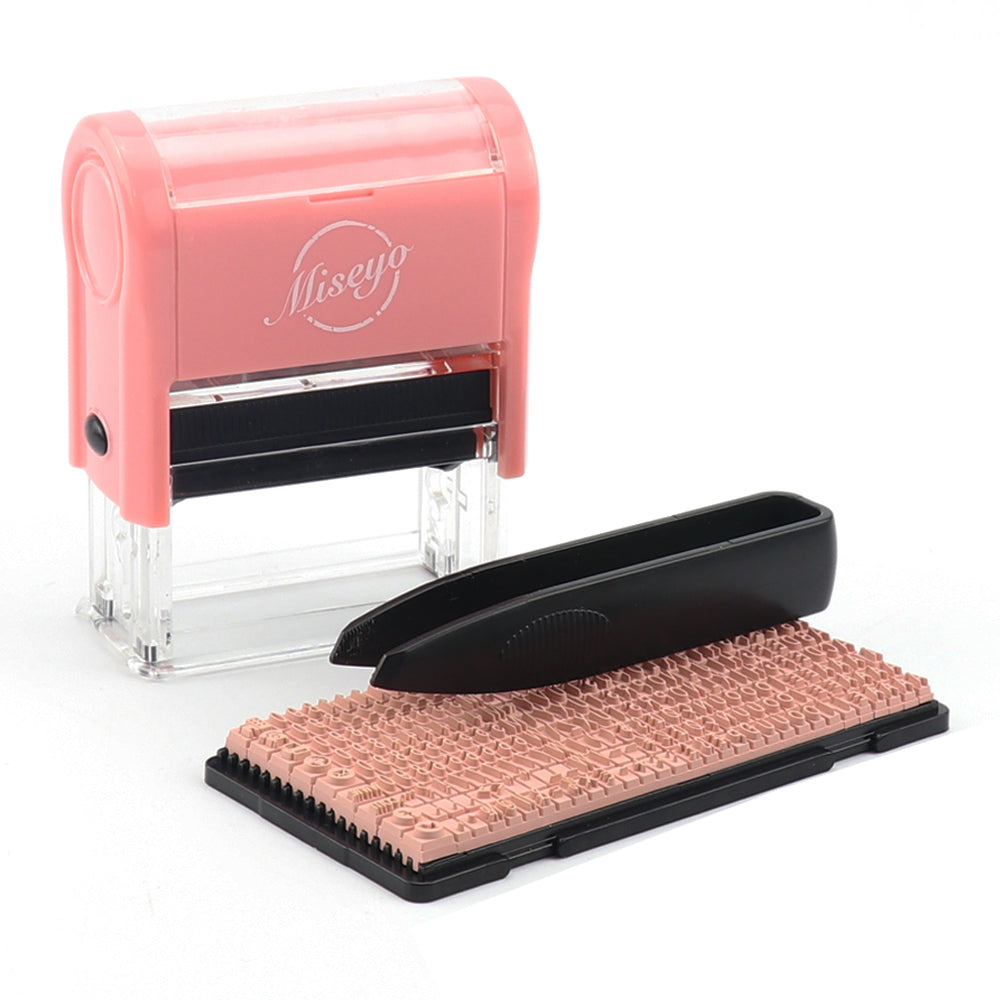 Miseyo
Miseyo DIY Self Inking Stamp Up to 3 Lines, Customized Text Clothing Label, Paper and Fabric Marker
Safe and Non-Toxic Ink: Non-Toxic Ink Imported from German with SGS RoHS and EN71-3 test report. 100% Safe for your child.

Durability and Water Resistance: Up to 2000 times of marking in the stamp lifetime and washing durability. Ink is still clear after many times of washing. Re-inkable cartridge.

Customized and Removable Letters: Up to 3 lines for your customized content, including name, surname, address, telephone and cute symbols. Letters are removable and you can easily create different stamps for various children.

Convenient and Time Saving: Easy to create your design and insert the ink pad into the stamp. With only one click you can have neat and nice mark on your baby's properties. You may mark 50 clothing in 1 minute, saving lot of time compared to using traditional clothing labels.

Versatility: The ink can be used in cloth, fiber products and paper so it's ideal for clothing, books, bags, cloth shoes etc. For dark color clothing you may need one light color fabric to let the ink be obvious.